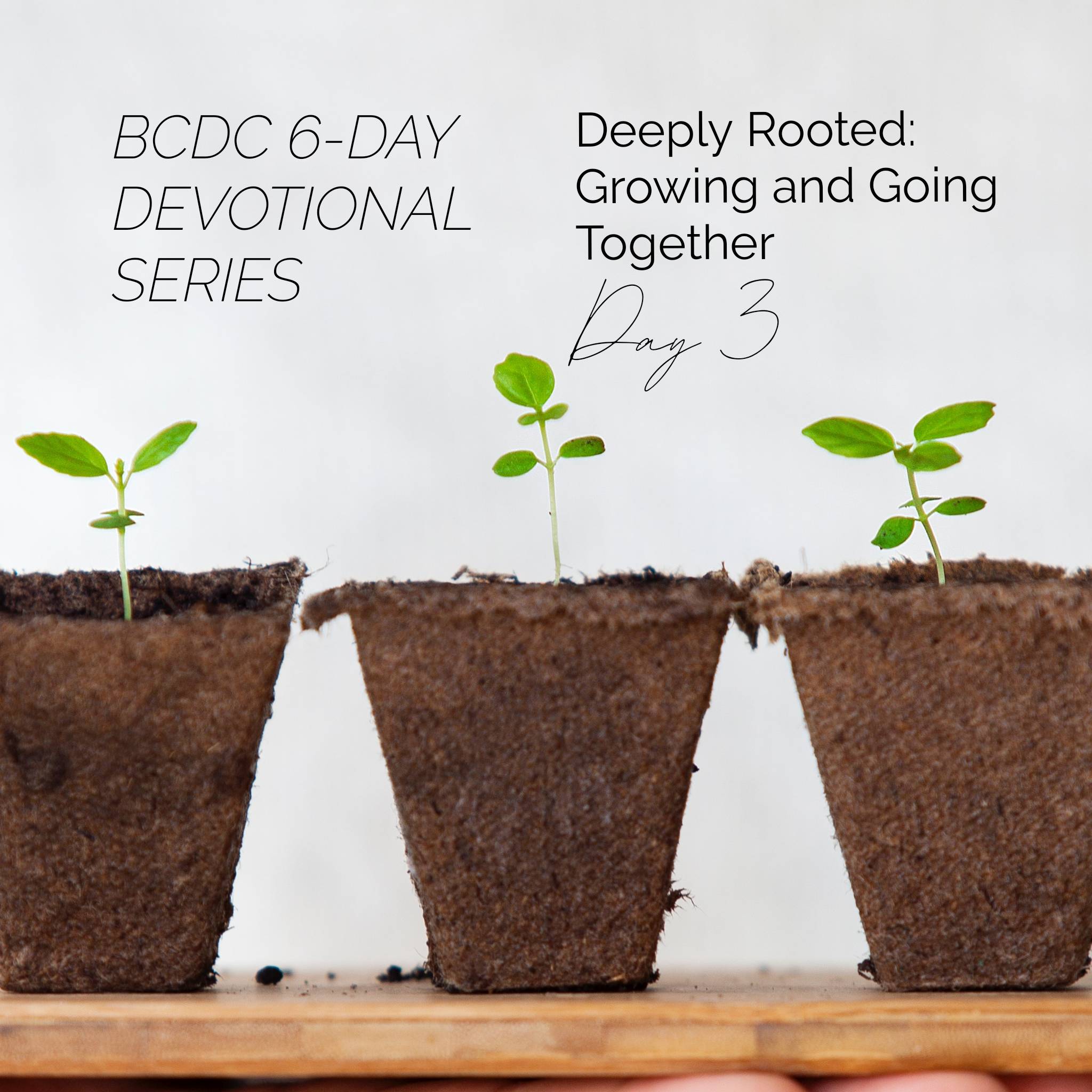 Welcome back and welcome to Day 3 of our 6-day devotional! Moving on the next part of the Jeremiah 17:8: "…that sends out its roots by the stream."
This is an act of pursuing God in submission and humility. God's promise to us is: Draw near to God and He will draw near to you. (Read James 4:7-10)
The words "send out" makes me think of an act of reaching and extending like a stretch. But do plants move? They don't move around like animals but they do move. Roots move and adjust their direction of growth even when we don't see it. Disciples need to have roots too. Once we've planted our roots in our relationship with Jesus Christ, the work doesn't stop there.
We are to let our roots grow deep, grow in spiritual maturity by seeking the nourishment from God's word. Practically, how do we send out our roots? In Day 2, we talked about how we need to be positioned by – that is, right next to – the water.
Actually in John 15:4, Jesus tells us to be even closer than just next to Him, doesn't He? He calls us to abide in Him. We are to be in Him and at the same time His Spirit is in us! But that doesn't mean that once we've positioned ourselves in Him our work of growing stops. We still have a continual responsibility to move towards God and and grow in maturity.
So how and when do we continue to move towards God? Read Matthew 22:37. We need to pursue God all the time and love Him all the time with all our heart, soul, mind and strength. Our pursuit of growing in Christ needs to happen on a daily basis. Just as we eat food to fuel our bodies daily, God calls us to have our Spiritual meals with Him daily as well.
In practical terms, when should we have this Spiritual food and sit down in our dedicated Bible reading spot? Think of this as an appointment you have with God. If it helps, put it in the calendar as you would with any other important can't-miss-this appointment. Appreciate and be grateful for the fact that God is waiting for you to come to Him at any time, but the dedicated Bible study time is a time where you really don't want to miss. Really think of it as a daily meeting with your Heavenly Father to get your mind aligned with His and be equipped with His Word before you start your day. It's our Spiritual prep work for the day.
Roots move under the ground where no one sees. No one may see the Spiritual prep work that the Holy Spirit does in your mind and heart, but know that the fruit will eventually be apparent for all to see.
What to do today: Abide in God and meditate on John 15:1-4.
Siree is co-founder and general manager of the Bangkok Christian Discipleship Center. She is a whole-person health and nutrition coach and speaker.